PRINT NOW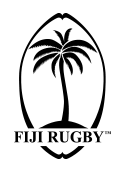 Official Website of Fiji Rugby Union
Young females optimistic about involvement in rugby
It's an everyday experience where young Fijian boys play rugby in schools, villages and backyards while idolizing their favorite local rugby superstars.
However, a rare image to portray our young girls doing the same for the Fijiana rugby team.
Well, winds of change have blown towards our shores when the Fijiana 7s team scooped the bronze medal in the Tokyo Olympics in July. The achievement that changed the views and perspectives of many Fijians across the globe on how women's rugby has evolved in the country.
The most satisfying piece of celebration was watching our young Fijian girls having their very own rugby icons to look up to and a dream of becoming an Olympian turned to reality.
Hundreds of miles to the east of the mainland, to Adi Maopa Secondary School in Lau, is Melaia Tavo, a 16-year-old student who dreams of becoming an Olympian through the Fijiana rugby team in the future.
"When the Fijiana 7s team won the bronze medal in the Olympics, it was a proud moment for me or any other young Fijian girl in the country," said Tavo.
"The girls came from different backgrounds and overcame all challenges to be part of the highest level of any sport in the world for any sports men or women.
"I believe if women's rugby is introduced in schools all over the country, it can expose some of the raw talents that our young Fijian girls have and the Fijiana 7s team have become role models to young women across the country.
"I believe in us and it all comes down to hard work and believing in yourself, if they can do it, so can us," she added.
Meanwhile a similar scenario for 12-year old Teila Seva from Yat Sen Primary School, 12-year old Susana Ragigia of Stella Maris Primary and 10-year old Veronika Tabuakuru of Nehru Primary School in Suva, wishing of becoming something that will bring happiness to all Fijians just like the Fijiana 7s team did.
© Fiji Rugby 2021