PRINT NOW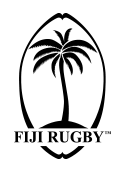 Official Website of Fiji Rugby Union
Vodafone Fijiana 15's squad named for Wallaroos test match
Vodafone Fijiana 15's Head Coach Inoke Male has named four uncapped players in his 23-member match-day squad which is set to face Wallaroos tomorrow in Sydney.
Mereoni Nakesa is expected to continue her fine form from Fijiana Drua when she runs on at locks for the first time for Fijiana 15s while Jenifer Ravutia will debut at fly-half.
Ana Korovata and Setaita Railumu will potentially earn their first cap off the bench.
Props Iris Verebalavu and Siteri Rasolea will again guide our front row with Litia Marama at hooker.
Nakesa will pair up with Doreen Narokete at Locks. Male has named power-packed flankers, Karalaini Naisewa at blindside and Sulita Waisega at openside.
Skipper Sereima Leweniqila starts at her favorite number 8 position.
After a great performance during the Super W semi and final, halfback Evivi Senikarivi gets her first-ever start together with Jennifer Ravutia at fly-half.
Utility back and Western Force winger Raijeli Laqeretabua is on the left wing Kolora Lomani is on the right.
Vice-captain Merewai Cumu stands at the inside center and pairs up with Vani Arei at number 13.
Luisa Tisolo will complete the starting 15 line-ups at full-back and is expected to add some valuable points off the tee against Wallaroos.
On the bench, Keleni Marawa covers for the hooker position while Bitila Tawake and Ana Korovata will bring in the impact for the props.
Jade Coates and Asinate Serevi are expected to add more firepower in the forwards. Setaita Railumu, Wainikiti Vosadrau and Adita Milinia would add more strength to the backline.
Inoke Male said the girls are ready and raring to go and deliver against the Wallaroos tomorrow. "We have the best available squad and these players worked hard to get a spot in the team.
We are aware of the challenge that would be provided by Wallaroos but we have not left any stone unturned in our preparation for this test match" said Male.
Captain Sereima Leweniqila said "We would like to come out with a win this time, the Wallaroos will try and win on home soil, but we are confident of bringing a good competition."
She added, "We have a good set of players, both experienced and new and we will just play the Fijiana game and go there and enjoy the full 80 minutes."
The Fijiana 15s play Wallaroos at 7 pm (FJT) tomorrow.
Vodafone Fijiana 15s squad V Wallaroos
1. Iris Verebalavu
2. Litia Marama
3. Siteri Rasolea
4. Doreen Narokete
5. Mereoni Nakesa *
6. Karalaini Naisewa
7. Sulita Waisega
8. Sereima Leweniqila ©
9. Evivi Senikarivi
10. Jennifer Ravutia *
11. Rachel Laqeretabua
12. Merewai Cumu (VC)
13. Vani Arei
14. Kolora Lomani
15. Luisa Tisolo
Impact
16. Keleni Marawa
17. Bitila Tawake
18. Ana Korovata **
19. Jade Coates
20. Asinate Serevi
21. Setaita Railumu **
22. Wainikiti Vosadrau
23. Adita Milinia
* Debut
* Potential Debut
© Fiji Rugby 2023