PRINT NOW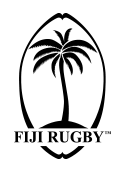 Official Website of Fiji Rugby Union
Suva rugby veteran hopeful for a good outing when the season kicks off again
After a slow start in the first two rounds of the 2021 Skipper Cup season for the Suva rugby team, veteran playmaker Ratu Meli Kurisaru is optimistic that his brothers will return stronger for the remaining games this season.
With one win against Rewa and a loss to Nadroga in the opening two rounds, Kurisaru believes that experience and fitness will be a key factor for any team if they need to accomplish their goal at the end of the competition.
"From this point, there is no excuse because we were all affected by COVID 19 but only if the players and the coaches play their cards right, if they want to be victorious," said Kurisaru.
"The last time we were affected was not as long as these, but I believe the coaching panel has a strategy on standby to carry them through despite the government restrictions that was in place for the past five months for contact sports and training.
"From my perspective, experience will play a big role in the continuation of the competition but fitness will determine that and during this long break, players must and should have been doing their own training.
The Police officer urges players to adhere to the Ministry of Health protocols of getting fully vaccinated so the competition gets an early kick start before the festive season.
"I ask my team mates and the players participating in the Skipper Cup competition to get fully vaccinated because only then, we will be allowed to participate and for the competition to continue from where it left off in the second round in April," he added.
The Skipper Cup champions is currently at third place after one win and a loss in the opening two rounds of the competition.
© Fiji Rugby 2021