Newsroom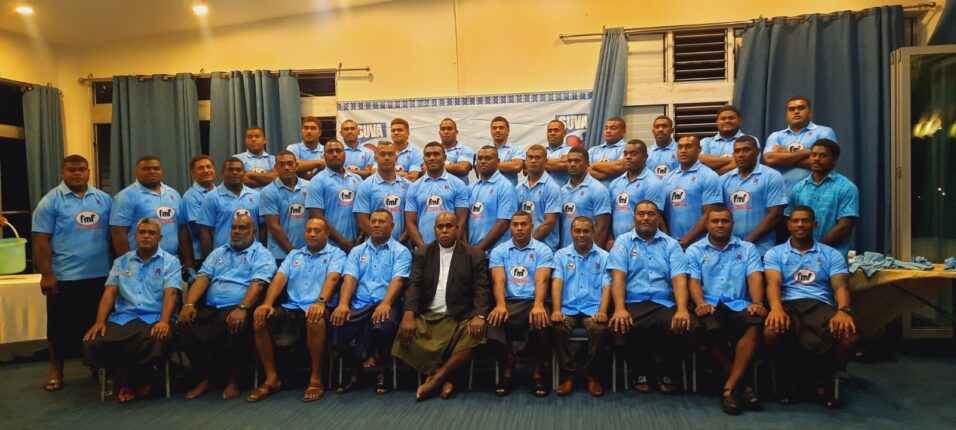 FMF Suva are raring to take on a strong Nadroga team in this weekend's Inkk Farebrother Challenge at Sigatoka's Lawaqa Park after a 3-week preparation while waiting for their turn to compete for the cup that brings crowds from the provinces taking part in the competition.
Suva last met Nadroga in their Round 1 encounter of the Skipper Cup where the capital city convincingly defeated the Stallions by 31 points to 17.
Suva captain, John Stewart, shared that they will not underestimate the current holders of the cup as they travel to the western division.
"Preparation has been good and we have been looking forward to this game for the past 3 weeks,'' said Stewart.
"'As we know Farebrother is totally different from the Skipper Cup, and we won't go with our current winning reputation. We are just going to head into this game with what we have prepared and take on Nadroga this weekend, added Stewart.
The Suva captain urges supporters to come watch the game that will kick-off at 3pm this Saturday at Lawaqa Park.
Meanwhile, the FIJI Water Flying Fijians Cardio Challenge continues through the rest of the Rugby World Cup campaign, and donations will be accepted by a team from Fiji Rugby who will be out to collect kind donations that will be directed towards raising awareness on childhood cancer and assisting children diagnosed and living with cancer. All proceeds will be given to WOWS Kids Fiji when the Fiji team returns from the World Cup.
Admission are as follows:
Grandstand VIP Bucket Seats $30