PRINT NOW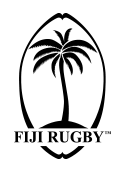 Official Website of Fiji Rugby Union
Seruvakula steps down as Fijiana Head Coach but remains FRU employee.
The Fiji Rugby Union has today confirmed that the Fijiana and Rooster Chicken Fijiana Drua Head Coach Senirusi Seruvakula has decided to step down from his position.

FRU Board Chairman, Commodore Tawake, highlighted that after the World Cup and having time to reflect, Coach Senirusi Seruvakula has now confirmed his intentions to step down from being the Head Coach of the Fijiana and Fijiana Drua.
Commodore Tawake also confirmed that the FRU Board has accepted the decision made by Coach Seruvakula and is making alternative arrangements for his continued engagement in other Fiji Rugby programs. Seruvakula's current contract was to expire at the end of this year.

Commodore Tawake thanked Seruvakula for this contribution towards women's rugby and all the success since taking up the job in 2020.
Seruvakula has had an immense contribution to the success of women's rugby.

Under his guidance, the Rooster Chicken Fijiana Drua won the Super W Championship in its inaugural year in Australia and then Fijiana 15's managed to win the Oceania Championship plus finished ninth overall at the Rugby World Cup in New Zealand.

"The position of the Fijiana and Fijiana Drua Head Coach will be advertised. We will then go through the recruitment process and the best candidate will be selected for the role" he said.

The Chairman of Fiji Rugby further added that Inoke Male and Mike Legge who were the assistant coaches for Fijiana Drua last season are looking after the team now until a new Head Coach is appointed.

Meanwhile, Seruvakula thanked FRU for believing in him and giving him an opportunity to assist women's rugby to reach another level.

"The task of leading the Fijiana and Rooster Chicken Fijiana Drua teams was not easy but I managed to pull it through with the help of my assistant coaches and management," he said.

Seruvakula added that whoever takes up the role next will continue the good work and take women's rugby to another level.
© Fiji Rugby 2023