PRINT NOW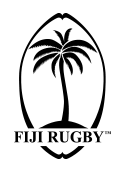 Official Website of Fiji Rugby Union
Seniyasi: Players adapting well to new environment
Fiji Airways Fijiana 7s co-captain Tokasa Seniyasi believes they are fortunate to play the women's powerhouse the New Zealand and Australian 7s team at the PaicificAus Oceania 7s as they prepare for the Tokyo Olympic Games in Japan next month.
Seniyasi will be assisted by experienced Rusila Nagasau, as coach Saiasi Fuli has named both as co-captains to lead the national team in the Oceania 7s.
Seniyasi said the players have adjusted well to the weather in Brisbane and have been responding well during the training while being in quarantine.
She said "Our training has been very tough, despite the cold weather the girls have given full commitment and dedication towards the training.
She added that the new players who have not been to any World Rugby Sevens Series before have really blended with other experience players.
"There are few new players make their debut in the Oceania 7s and the bond plus the team spirit is very positive as we all are on the same page" said Seniyasi.
She said it's a blessing in disguised as they get to face the top two 7s team in the world before going into Olympic Games next month.
"Australia and New Zealand have always dominated the World Sevens Series and to play them before the Olympic Games is a real advantage for us.
We have had classroom and blackboard sessions every day and we have also watched how these two teams play and what approach they would take against us.  
We have practiced differed methods and have various plans which we will use when we face them next week in Townsville" said Seniyasi.
Fijiana 7s takes on Australia in their opening Oceania 7s match at 5.06pm on Friday, before playing New Zealand at 10.14pm.
The women's Round 2 of the Oceania 7s kicks off at 4.44pm on 26th while the final day of round robin matches begins at 3.14pm the following day.
© Fiji Rugby 2021