PRINT NOW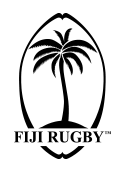 Official Website of Fiji Rugby Union
Nasoko reveals his struggle to become an Olympic Gold Medalist
Fijian 7's powerhouse Kalione Nasoko's success at the 2020 Tokyo Olympics is an absolutely incredible comeback story, from a catastrophic injury that almost cost him his career to achieving greatness.
Nasoko's story deserves recognition in the wider context as it is a kind of life story that ignites passion and evokes the human spirit of never giving up!
In the 2018-2019 HSBC 7's Series Nasoko's dream of becoming an Olympian in the then-upcoming 2020 Tokyo Olympics was shuttered after the big forward suffered an ACL injury when he tore his anterior cruciate on his knee.
This was a major blow for the Yasawa lad who was captain at the time and being an x factor in the team, his whole dream was just looking bright just before disaster strike.
Nasoko underwent knee surgery in Sydney and was told that if not taken care of then the seriousness of his injury could possibly end his rugby career.
Naturally devastated and traumatized, Nasoko began to sink himself into the ideology of "THIS IS THE END," and as he recalled he began to lost focus and barricaded his self-consciousness of never giving up and moving forward.
"After my knee surgery from Sydney I used the crutches for six weeks, I could help myself on many occasions so my wife had to leave her work from the Island and come to the city to help and assist me," said Nasoko.
"I was not part of the 2019 HSBC 7's Series due to my ACL injury and moving forward things got worse when I gained a lot of weight and it was a long way from recovery, it was just so tough for me," said Nasoko.
Recalling how tough it was to go through such an experience, Nasoko said that he had to learn to walk properly again after his rehab.
"It was really tough for me, especially because it's my leg that injured and I can't be able to do much about it, and after 6 weeks I had to learn how to walk properly again," said Nasoko
Nasoko added that Fijian 7's S&C head coach Naca Cawanibuka continuously reminded him to scrape away the idea of giving up and to continue with his rehab and recovery, providing him with light rehab programmes.
However, Nasoko was eager to make a comeback after the 2020 Olympics was called off last year and rescheduled to this year.
"I was very lucky that the Olympics was rescheduled to this year, otherwise I would've missed selection due to my injury," said Nasoko.
"Most people thought I wasn't going to make it to the 2020 Tokyo Olympics team from my previous injuries, but along my rehab, I just wanted to train, I wanted to join my brothers and it was really tough, but through all these kept my patience and did not lose hope," said Nasoko.
"I went through my rehab and follow through my rehab programme from our physio and S&C coach I took it to step by step and never lost hope," he added.
Nasoko recalled how competition from young prospects within the team was really tough and it made him more determined to work hard for a spot in the final team.
"Lots of things have been going through my mind and seeing our young boys playing well and thinking about the Olympics, I did not lose hope and fought for a spot," said Nasoko.
"Coach use to tell me to work hard and prove that I deserve a spot in the team while coming back from my rehab, I did not lose hope I was at 120kg when I started running again and I kept telling myself that I will make it," said Nasoko.
From 120kg to 105kg Nasoko manages to cut off 15 kg body weight through his training and work rate after recovery which eventually landed the Yasawa lad a plane ticket to the 2020 Tokyo Olympics.
Nasoko's fiancé Mrs. Kinisimere Nasoko shared how happy and emotional she was after their victory, saying how proud she was after seeing the tough track Nasoko had to venture on to get to the Olympics podium.
"After that final whistle I was really emotional and there was a lot of tears after remembering the hardship and struggle we had to endure to get to the point where he is today, I am super proud of him and the team for what they have achieved,"
© Fiji Rugby 2021