PRINT NOW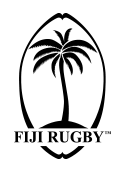 Official Website of Fiji Rugby Union
Nakoci set to help secure Olympic ticket for Fijiana 7's
Fiji Airways Fijiana 7s speedster and Olympian Alowesi Nakoci is excited to be back in the squad after a four-month absence and is raring to go for the Oceania Rugby 7s Tournament.

Nakoci who is fresh off a season in Japan said it felt good to be back in 7's training knowing the importance of catching up and getting in sync with the current crop of players.
The 32-year-old said building a chemistry as a team was crucial as their Olympic dream hangs in the balance making the Oceania 7s Tournament an all-important outing.
"The tournament (Oceania 7s) is our golden ticket to the Olympic Games, so we are working hard as a team," she said.
For the Ra lass, the journey involved building up their fitness, knowing that there was still more to be done on the path to the Olympics.
"Fitness is very important and that has been a focus for the past weeks in camp."
"We are taking everything step by step, holding hands when some of us felt like giving up," she added.
Being one of the few senior players, Nakoci said they weren't just focused on their own performance; but had taken on the role of motivating the new players.
Coach Saiasi Fuli continues to keep an extended squad which leaves a wide pool of players to choose from.
"We have been assuring the players to not give up, even if they are not named for the upcoming tournaments, we remind them that is just the beginning and for them to always ask for assistance whenever they needed it," she added.
The squad to the Oceania Rugby 7s Championship consists of the best of Fiji's 7s players who will hopefully secure the ticket to the 2024 Olympic Games.
The tournament kicks off on Friday at Ballymore Stadium, Brisbane.
© Fiji Rugby 2023