PRINT NOW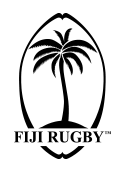 Official Website of Fiji Rugby Union
Naitasiri hopes to resume the Skipper Cup season on a high note
Naitasiri Rugby head coach Ilaitia Tuisese Jr, will rely on his knowledge, experience and faith as the provincial rugby season is bound to kick start in the near future.
After years of development and sacrifices, trying to form the right combination and regain the lost glory of the Highlanders, Tuisese Jr has finally accomplished his dream as a coach of winning the prestigious INNK Fiji Rugby Farebrother Trophy.
"Yes the last time we kept the Holy Grail of Rugby was back in 2018 and it's been a while," he said.
"For me personally, I've played in teams which have successfully challenged or defended the cup, but this is my first as a head coach and I thank the Lord for giving me this very rare opportunity to be on this end.
"We may not have that luxury of players, nor financial backing but nothing beats hard work and to make sure that the boys play as a team, play hard for each other and always trust the process that you have set in place. However due to the pandemic and cancellation of games after the second round, Naitasiri is looking forward to setting another standard in their preparation to defend the INKK Farebrother trophy against Namosi in the third round of the Fiji Rugby Skipper Championship.
With the government restrictions still imposed on sports, the Highlanders have set a program that will seek the trust of each player gunning to don their jersey in the third round once the government restrictions eases.
"It is quite difficult during this 2nd surge of COVID 19 to organize the players, but we are working hard to mitigate that by giving out daily training programs, and encouraging them to send their training videos," said Tuisese Jr.
"I guess we just have to trust each other and keep our communication lines open during this period, knowing the mammoth task ahead once we get back to competition.
"Our primary goal is to win the Farebrother especially after the disappointment in 2020, narrowly losing in prestigious trophy to Namosi and the Skipper Cup grand final to Suva," he added.
"After the 2020 season, we have created a depth chart that should sustain us if players leave or suffer injuries as we have learned our lessons from previous rugby seasons.
"With that in mind, our secondary goal is to challenge ourselves and work hard to go all and secure probably both the trophies" said Tuisese Jr.
© Fiji Rugby 2021