PRINT NOW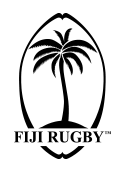 Official Website of Fiji Rugby Union
Naitasiri beats Nadroga to face Nadi in cup final
Naitasiri rugby team will take on Nadi in the Skipper Cup final after a nail biting rugby encounter that went on extra time against Nadroga 25-22 at Ratu Cakobau Park in Nausori.
A match worthy of a final where the two teams gave in everything to the final whistle.
It was a see-saw battle where Naitasiri led 6-0 in the first quarter of the match but Nadroga closed the gap to 6-3, ten extended their lead with a try to lead 8-6 and successful conversion to lead 10-6 to the half-time break.
In the second spell, Naitasiri kicked two penalties to take the lead to 12-10, then a try followed by the Highlanders to lead the Stallions 19-10 with successful conversion.
Nadroga bounced back with another try and successfully converted to trail by two points with Naitasiri leading 19-17.
Through the boots of Naitasiri fullback Etonia Rokotuiwasa, they extended their lead to 22-17, but Nadroga kept the momentum and scored another try in the 78th minute of play to level the score to 22-all with an unsuccessful conversion which could have changed the outcome of the match.
However, the referee, called it times-up and sudden death was crucial for both teams but a high tackle from Nadroga gave Rokotuiwasa the opportunity to kick the winning points to 25-22.
Naitasiri head coach Dr Ilaitia Tuisese Jr was expecting a tough encounter from the young Nadroga team.
"That was a typical Nadroga and Naitasiri clash and we knew they would come out strong but I thank our boys for holding the fort," said Tuisese Jr.
Naitasiri will travel to Prince Charles Park this weekend to face Nadi in the Skipper Cup final.
© Fiji Rugby 2023