PRINT NOW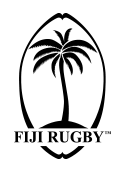 Official Website of Fiji Rugby Union
Nadi secures spot in Skipper Cup final.
Nadi rugby team has secured a home ground Skipper Cup final this weekend after they edged the defending champions Suva 20-19, in the first semifinal on Friday at Prince Charles Park in Nadi.
Courageous captain Sivaniolo Lumelume, led his brothers to victory after trailing 12-3 in the first spell.
"My message to the boys was to stay humble and play to the final whistle and I'm proud of the boys for an outstanding comeback in the second half to clinch victory in the final minute of pay," said Lumelume.
Nadi drew first blood in the first half with a penalty to lead the visitors 3-0, but the capital city boys maintained their cool and came back string with a try and an unsuccessful conversion to lead 5-3.
Then Suva scored another try and converted by fly half Ratu Meli Kurisaru to extend their lead to 12-3 until the halftime break.
In the second spell Nadi, played a different ball game and applied pressure on the Suva players through territorial kicking and played on the Suva half until they dived in for their first try in to close the score margin to 12-8.
Suva then came back strong to score another try and successfully converted to extend their lead to 19-8.
Nadi never lost hope and gained territory and applied pressure on the Suva defense which led to a try midway into the second half to extend their lead and close the score margin to 19-13. However, in the final five minutes of play, Nadi attacked on multiple phases and scored their winning try in the 38th minute to close the margin to 19-18, before Fijian Drua sensation and Nadi fullback Kitione Taliga kicked the winning points to seal the deal for the jetsetters 20-19.
Nadi will take on Naitasiri in the Skipper Cup final this weekend.
© Fiji Rugby 2023