PRINT NOW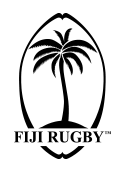 Official Website of Fiji Rugby Union
Male names Rooster Chicken Fijiana Drua squad for 2023 Super W season
Nine players from the Super W-winning Rooster Chicken Fijiana Drua have retained their spot in the team as they prepare to kick off the 2023 season against Brumbies next Saturday.

Karalaini Naisewa, Joma Rubuti, Mereoni Vonosere, Bitila Tawake, Jade Coates, Doreen Narokete, Merevesi Ofakimalino, Vani Arei and Vitalina Naikore were part of the squad which went unbeaten in their inaugural season.

Out of these nine players, six including Siteri Rasolea, Asinate Serevi and Sulita Waisega were also part of Fijiana 15's to the Rugby World Cup in New Zealand last year.

Male said their guidance and experience are a boost to the side, especially to the new players who will get their first taste of the international game next Saturday.

"We have been in camp for the past three weeks and these girls have lifted the standard of performance to another level which has obviously helped the younger players to give their best while in training," said Male.

He added "Come game week against Brumbies we need to sharpen up the structures of the game, play the game that we are known for and stick to our game plan."

Captain Bitila Tawake said "It's huge, we are the defending champions and everyone is coming for us. The only competition we have is ourselves and we are setting the standards ourselves as a team."

She added "The team last year won the Super W so it a whole lot of pressure on us but we are excited about the first match. We have a lot of new talent which not many people have seen yet and we are excited to show that out next weekend."

The Rooster Chicken Fijiana Drua takes on Brumbies at 1.35 pm next Saturday at Prince Charles Park in Nadi.
Rooster Chicken Fijiana Drua Squad:


Karalaini Naisewa
Siteri Rasolea
Joma Rubuti
Ana Korovata
Mereoni Vonosere
Bitila Tawake
Litia Marama
Makereta Tunidau
Jade Coates
Doreen Narokete
Asinate Serevi
Merevesi Ofakimalino
Nunia Uluikadavu
Sulita Waisega
Susana Railumu
Mereoni Nakesa
Merewai Cumu
Setaita Railumu
Evivi Senikarivi
Jennifer Ravutia
Ani Mei
Vani Arei
Lavenia Tinai
Vitalina Naikore
Taraivini Raba
Wainikiti Vosadrau
Unaisi Tagabale
Sera Bolatini
Adita Miliana
Alycia Namosimalua
Laisani Moceisawana
© Fiji Rugby 2023