PRINT NOW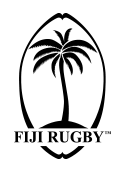 Official Website of Fiji Rugby Union
Let's come together and farewell Rooster Chicken Fijiana 15s
Fiji Rugby Union is urging fans to come together and send off the Rooster Chicken Fijiana 15s in the true Fijian style at HFC Bank Stadium in Suva on Friday as they take on Canada in their final test in the Vodafone Test Series

This will be the Rooster Chicken Fijiana's final preparation match before they fly off to take part in their maiden Rugby World Cup which begins on the 8th of October in Auckland, New Zealand.

FRU Chief Executive John O'Connor is calling on fans to come in White and in numbers and let's whitewash the HFC Bank Stadium on Friday evening supporting the Team.

"The match will be a real baptism of fire for the Rooster Chicken Fijiana as they take on the 3rd ranked Canada before, they leave for the World Cup. England and France who are in our pool are ranked No 1 and No 4 so the match against Canada is very important for our preparation. The match will be Fijiana's toughest test so let us all show our support by wearing white and coming out in great numbers

The CEO Fiji Rugby has also highlighted that the ticket prices have been reduced to make it affordable for everyone and give everyone the chance to come down and support the team

We had free admission for last week's game against New Zealand Wahine Maori which incorporated the Fijian 7s World Cup victory celebration.

But for this week, we have lowered the ticket prices from our initial $50 for the grandstand to $20, Kids Under 12 is $5, the embankment is now $10 flat and Children Under 12 $2.

Rooster Chicken Fijiana 15s takes on Canada at 6pm at HFC Bank Stadium on Friday.


© Fiji Rugby 2023