PRINT NOW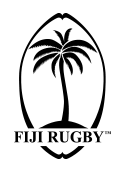 Official Website of Fiji Rugby Union
Pacific Nations Cup Final showdown.
World Rugby Pacific Nations Cup has come to its final round with USA and Japan being the decider of the title as the winner between this two team takes it all.
Japan and USA remain unbeaten in the 2019 PNC campaign, USA open their PNC round 1 with a 47-19 win over Canada while Japan stunned the Fiji Airways Flying Fijians 34-21 In their PNC opener.

Japan kick off their round 2 with another 41-7 thrashing over Tonga while the Eagles rounded up another sweet victory over Samoa.

USA's 13-10 win over Samoa has moved up the Eagles in the World Rugby rankings to 13th place while Japan remains at 11 place with 76.62 points.

The Fiji Airways Flying Fijians got their first PNC Victory over Canada 38-13 but will be out of contest for the Cup for the first time since 2014.

However the win over Canada did not affect Fiji's position or rating score in the world ranking as Fiji remain in 9 place with 76.98 points.

In Pool A USA sits at first place with 9 points, the Flying Fijians at second with 5 points while Tonga trailing in third place.

Pool B sees Japan at first place with 10 points while Samoa sits at second place with 5 points and Canada at third place.

The final round, Tonga will take on Canada on Friday August 9 at Churchill Park, Lautoka while USA and Japan plays the title decider on Saturday August 10 at ANZ Stadium, Suva before Fiji Airways Flying Fijians battles it against Pacific rival Samoa.

Tickets.
Grandstand- $30
Embankment- $20
Ground- $10

Fixture.
Tonga v Canada 3.00pm, 9 August, Churchill Park, Lautoka.
Japan v USA 4.35pm, 10 August, ANZ Stadium, Suva.
Samoa v Fiji Airways Flying Fijians 7.15pm, ANZ Stadium, Suva.
© Fiji Rugby 2020