PRINT NOW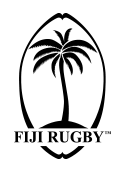 Official Website of Fiji Rugby
QAQA signs 3-year deal as official apparel sponsor for Super 7s Series
Fiji Rugby is delighted to announce QAQA as the official apparel sponsor for the Super 7s Series.
Chief Executive Officer Mr. John O'Connor acknowledged Jacks Fiji and QAQA for coming onboard to be the apparel sponsor for the 16 men's and 4 women's teams that will line up to compete in Leg 2 of the Super 7s Series this Friday and Saturday at Nadi's Prince Charles Park.
He said the partnership is a 3-year term, from 2021 until 2023, with an in-kind apparel sponsorship. We are excited about this great opportunity and thank Jacks Fiji (QAQA) for coming on board to support the series especially during this challenging times.
As part of the sponsorship all the 20 Team will be provided a full Team kit of 15 pieces. The team kit will consist a set of 15 jerseys, shorts and pair of socks," Mr. O'Connor added.
From the 1st Leg, we encountered issues in relation to player jersey which made broadcasting and our work very difficult as such this sponsorship will help address this issue since each of the 15 players will now be allocated a jersey which they will wear for the entire period of the tournament.
"We are glad that QAQA has agreed to join Fiji Rugby's bid in defending the Olympic Gold medal in Japan by assisting us in our local Super 7s Series," he said.
"All teams competing in the remaining 3 legs of the series will now be outfitted in QAQA branded jerseys, which they will be issued to the Teams before the second leg.
"It's very difficult to secure sponsors when the whole world is fighting against the COVID-19 pandemic and for QAQA to choose Fiji Rugby, is definitely a big boost for the series," Mr O'Connor explained.
Jacks of Fiji Marketing and Public Relations Officer Mr.  Biu Veikauyaki said that QAQA is proud to have entered into this partnership with Fiji Rugby.
Mr. Veikauyaki said that the partnership is a combination of two strong brands that are committed to promoting local sports events that offer opportunities for local teams to play at the highest level.
Fiji Rugby has always focused on the 15s game so we were happy to support Fiji Rugby in their first endeavor at the Super 7s Series.
"We are grateful for the opportunity to be part of a newly created Super 7s Series and our vision is to grow our brand through the series," Mr Veikauyaki added.
As a value-add to the partnership all competing teams and their fan base will also be able to purchase replica jerseys and team merchandise at any QAQA outlet nationwide.
Mr O'Connor meanwhile thanked all the Fiji Rugby partners who have also come on Board to support our Super 7s Series, Coca Cola and Paradise Beverages, Fiji Water, Swire Shipping, General Machinery, Tourism Fiji and Broadcast Partners Fiji Television and Communication Fiji Limited.
He again confirmed that the winner of the Series will receive a cash prize of $20,000, the second placed will receive $10,000, the third placed Team will get $5,000 and the fourth placed team will receive $2,000. The top 8 teams will gain automatic qualification to series which will commence at the end of this year while the other 6 teams will have to qualify through qualification tournaments which will be announced later. He wished all the teams the best for Friday and Saturday.
© Fiji Rugby 2021