PRINT NOW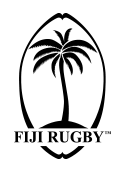 Official Website of Fiji Rugby Union
Lomani happy with teams performance on first game.
Swire Shipping Fiji Warriors captain Frank Lomani was happy with his teams performance on their first game of the World Rugby Pacific Challenge against Tonga A last week Friday.

The Savusavu lad took up the Captaincy role for the first time in which he was so thankful to his team mates for executing so well on the first game under his captaincy.

"Firstly, massive thanks to the boys for a great effort given and shown tonight and to the Tongans for a physical game"

Despite the win, Lomani says there were some minor weaknesses that needs to be improved by the team in the next game against Samoa and Junior Japan.

"The focus is that we are going to improve on our mistakes and especially sometimes the Fijian way of rugby giving 50-50 balls and knock forwards"

Leading the national side with some senior team members, at an international tournament is a challenge for the 23 year old.

"Captaining the side, I was a bit nervous and I just thought to be normal and play rugby like been playing club rugby."

Lomani also praised the under 20 players that impacted the second half of the game to maintain their lead throughout.

"The under 20s have stepped up an put their body on the line and increasing the tempo of the game in the second half, they were really good"
Lomani also acknowledged the sneaky Fly Half , Caleb Muntz for putting out a great performance on his first outing for the Warriors.

"As for my pairing with Caleb, we both have experienced playing in that position and that's why we able to get along well"

Fiji won 54 – 14 against Tonga A while Junior Japan defeated Samoa, 31 – 21.

The Swire Shipping Fiji Warriors will play against Junior Japan on Tuesday (12/3/19) 5.00pm at the ANZ Stadium.
© Fiji Rugby 2019