PRINT NOW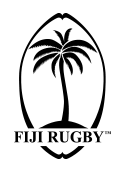 Official Website of Fiji Rugby
Gareth Baber backs development of our local 7s Coaches
Fijian 7s Head Coach Gareth Baber is optimistic that the World Rugby 7s Level 2 course hosted by FRU Development will help filter through the game and its fundamentals right from grassroots level.
Fiji is very dominant at the World Rugby 7s arena but in terms of 7s rugby development pathway, Fiji has a lot of gaps.
There a good pathway for the 15's component starting from age grade levels then club levels going up to provincial levels before reaching the national level.
As for 7s rugby in Fiji it's purely club competition straight to national teams and to the World Rugby Sevens Series at World Stage.
Baber emphasized that introducing World Rugby 7s coaching course will help massively in terms of developing the players with the right 7s principals from grassroots level.
"This is a perfect opportunity for these local 7s coaches to come in and discuss with professional coach educators on the game itself, what World Rugby is looking at, specifically how we want to develop the game here in Fiji," said Baber.
"This course will help massively, it'll also help filters up to the players you'll see in the training squad and then taking their place in the HSBC Series and Olympics," added Baber.
Most of our local players with great rugby talents and potentials can go on to dominate at any level of competition only if guided well and nurtured with the games fundamentals.
Baber emphasized that in order for our players to achieve goals, those guiding them from an early age should be well developed.
"From the beginning, if you can develop good standards in coaching and referee, we've all got a responsibility in developing those standards, and that's what these coaching courses provide a good opportunity and mechanism for players to learn on the go," said Baber.
"The outcome is obviously to be the best in the world with the talents we've got but talent is only good as it's brought together and coached and technically get it where it needs to be," said Baber.
"We might not have all resources like some countries got but we've got lots of talents, and good sevens players who've had their day and are now coaching back in the game," said Baber.
"We just need to drive the standards, the rugby knowledge and make sure we will get better and better over the years," added Baber.
Baber was part of the World Rugby coaching course level 2 held at Albert Park, he attended the course as an educator where he ran a session with the participants.
The participants who are coaches of teams participating in the Super Sevens Series will receive their certificates once they complete their level 2 course.
© Fiji Rugby 2021