PRINT NOW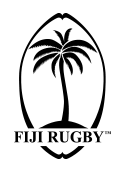 Official Website of Fiji Rugby Union
Fijiana XVs extended squad named for RWC Qualifiers
Fiji Rugby has announced the Fiji Airways Fijiana XVs 44-member extended squad for the Women's Rugby World Cup qualifiers to be played at Churchill Park in Lautoka next month.
Chief Executive John O'Connor said the players have gone through weeks of training and had their fitness test last Friday.
"This girls have an opportunity to achieve something special but a lot of hard-work is needed for that" said O'Connor.
The team moves into camp next week and will prepare for the qualifiers.
O'Connor said "It won't be an easy one for these girls as all teams will be vying for a top finish in the qualifiers."
The Fiji Airways Fijiana XVs face New Zealand A in its first match on the 18th of November, then meets Samoa on the 22nd and four days later plays Tonga.
The finals will be played on the 30th of November. All games will be held at Churchill Pak in Lautoka.
Fiji Airways Fijiana XVs 44-member extended squad
Aseri Galo
Vika Matarugu
Ruci Vueti
Sainimere Nailewenikataga
Eunice Rainima
Lailanie Burness
Nioni Nai
Makereta Tunidau
Savaira Ratu
Pasemaca Buadromo
Laisa Taga
Torika Semo
Vasiti Dominiko
Vulori Nabura
Joma Rabuti
Ema Adivitaloga
Jiowana Sauto
Seremaia Leweniqila
Esiteri Bulikiobo
Lavenia Tinai
Priscilla Siata
Josivini Gusuivalu
Mere Moto
Rusila Tamoi
Matelita Railumu
Raijieli Ulluinayau
Railumu
Ivamere Nabura
Mereani Moceituba
Lavenia Cavuru
Mela Matanatabu
Ateca Tinaisalusalu
Litiana Lawedrau
Salote Vakaturi
Sylvia Tuisese
Aloesi Nakoci
Seini Ramoa
Elenoa Adinaimata
Mereseini Leivere
Rusila Nagasau
Asinate Savu
Ana Maria Naimasi
Olive Togotogorua
Vaiti Waqatabu
All players are asked to contact Paulini Tamatasasa +6798903866
© Fiji Rugby 2020