PRINT NOW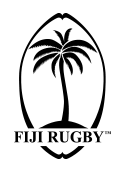 Official Website of Fiji Rugby Union
Fiji Rugby to host the most inclusive Oceania 7s ever
Oceania Sevens Championship is set to return to Suva in November with the inclusion of new member Unions and international invitations.

Fiji Rugby Union Chief Executive Officer John O'Connor said that FRU is grateful to World Rugby and Oceania Rugby for the opportunity to host the Oceania Rugby Sevens in Fiji for another year.
"Fiji Rugby Union is looking forward to partner Oceania Rugby in hosting the Oceania Sevens for the fourth consecutive year."

O'Connor emphasized that Fiji Rugby Union will deliver a world class event nothing less than a tournament in the World Rugby Sevens Series.

"ANZ Stadium will once again host the event. We have started with our plans and I can confidently say this year's tournament will be a successful one," he added.

The tournament encourages equal opportunities for Women's rugby and Deaf rugby across Oceania and beyond.

The Canadian Women's team and the Japan SDS Men's and Women's team will feature in this year's format including Oceania's Vanuatu Women's team, who will feature in their first international rugby outing.

Oceania Rugby Competitions Manager Wayne Schuster said Oceania Rugby is excited about the inclusion of the Oceania Rugby Deaf tournament which will feature International Deaf teams from Fiji, Papua New Guinea and Samoa.
"In our commitment to inclusiveness and providing an equal playing field not only across gender, we will also promote rugby for special needs athletes and this year's aspirations for deaf athletes will be a milestone occasion for the tournament," Schuster said.

Oceania Rugby Sevens Championship will also serves as a regional qualifier for the Tokyo 2020 Olympics with one direct qualification spot available in each Men's and Women's sections with the two runners up from each section gaining qualification for the final repechage event to determine one remaining spot for Tokyo.
Fiji National Sports Commission Executive Chairman Peter Mazey said that the Oceania Rugby Sevens Championships has come a long way in achieving the objectives in and around the setup of the tournament.
"The Fiji National Sports Commission is very proud to support and work with Oceania Rugby and this special tournament which truly encompasses all that is good in sport," Mazey said.
"This year's tournament again hosted by Fiji is a first as being fully inclusive with competitions for men, women and deaf rugby," he added.
The 2019 Oceania Rugby Sevens Championship will kick off at the ANZ Stadium in Suva, Fiji from 7-9 November and tickets will be released for sale from October 1, 2019.
© Fiji Rugby 2020