PRINT NOW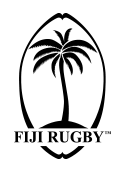 Official Website of Fiji Rugby
Bukuya confirmed as the 16th team for 2nd Leg
Bukuya has been confirmed as the second wild card and 16th team to participate in the 2nd leg of the Super 7s Series at Prince Charles Park in Nadi on Friday and Saturday.
Fiji Rugby Chief Executive John O'Connor said "It was not an easy choice to select the final team since we had around 20 teams requesting to be included into the Super 7s Series."
He added after consulting Fijian 7s Head Coach Gareth Baber we decided to give a chance to the Bukuya Team who have been playing quite regularly in the local 7s tournament around Viti Levu.
O'Connor added Bukuya is part of the Nadi Rugby Union competition and the players are from the Bukuya and Magodro village up in the highlands of Nadi and Navosa.
"They have been playing 7s consistently since November right up to January this year.
Bukuya played in the Nasivikoso 7s and they defeated Yamacia in the final. They won the Vaturu 7s where they again beat Yamacia. They also took part in the Wadigi 7s were they lost in the cup final to Baikeiviti which had players from Police White 7s team" he said.
Former 7s star Vilimoni Botitu, former Flying Fijians and Fijian 7s utility Watisoni Votu, the late Fijian 7s halfback Penisoni Waki and former All Blacks and Flying Fijians winger Joeli Vidiri  are well known players from the region.
Fijian 7s Coach Gareth Baber is excited to have a team from the highlands join the intense Super 7s Series competition in Nadi this weekend.
"They represent all the villages up in the Nadi/Navosa highlands and have been given an opportunity to rub shoulders against some great 7s players.
It will be quite interesting to watch the bunch of hidden talents and see how they cope up in a tournament which replicates the HSBC World Rugby 7s Series" said Baber.
He added "It's not the end for other teams which are not part of the 2nd Leg as we will again have two wild card entries in our last two tournaments which will be played in Vanua Levu and at ANZ Stadium.
The teams finishing 15th and 16th in the Super 7s Series rankings after 2nd leg will be stood down from the 3rd leg which will allow two invitational teams from the Northern Division to participate in the tournament planned to be held either at Ganilau Park in Savusavu or Subrail Park in Labasa.
O'Connor said "We are excited that there have been interests in sponsorship for the tournament and are continuing negotiations with of these interested sponsors and we expect to make an announcement prior to the tournament.
The participating teams have been requested to send the headshots before close of business today and they are to also contact the Fiji Rugby Operations teams for the Captains Photo-Shoot on Thursday at 4pm in Nadi and their interest in having their captains run at the venue.
Meanwhile, 1st Leg champions Police Blue leads Pool A with Uluinakau, Fire and BLK Stallions. Taveuni Raiwasa takes charge of Pool B with Tabadamu, Wadigi Salvo and Eastern Saints while LAR Barbarians tops Pool C, Police White, Wardens and Bukuya. Ratu Filise leads Pool D and is grouped with Army, Dominion Brothers and Nawaka.
The 2nd Leg of the Super 7s Series kicks off 9am at Nadi's Prince Charles Park on Friday and Saturday.
© Fiji Rugby 2021