PRINT NOW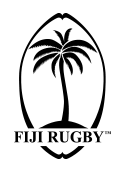 Official Website of Fiji Rugby
Last pool game to determine 2023 RWC qualification
The Flying Fijians final Pool D game against Wales will be a crucial one in determining whether Fiji automatically qualifies for the 2023 Rugby World Cup or will have to earn a spot through the intensive qualification process.

Fiji currently sit in third place on the pool D ladder with 7 points, Australia is in first place with 11 points and Wales is in second with 9 points.
Georgia with five points sits in fourth with Uruguay out of the race on 4 points.

Fiji's destiny in this and the next World Cup boils down to this final match against Wales and the team has an opportunity to clinch their first automatic qualification since 2007.

Georgia trailing by just 2 points difference pose the largest threat to Fiji's position, should they pull out a miracle performance against Australia in their final match, the Lelos could steal third place on the final whistle.

Wales came in to this year's World Cup as the number one ranked team and they showed their might with a clinical win over Australia in their second Pool D match.

Fiji and Wales have played three times at the Rugby World Cup back in the France 2007 as Fiji come out with a historic win qualifying for the quarter finals.
Following that historical victory, in 2011 NZ and 2015 England Rugby World Cups went down in tight fought battles.

The Welsh team consist of some lethal combinations with both fast handlings and strong ball carriers that penetrate the defensive lines causing chaos for opponents.

McKee says the Welsh also are renowned for their defensive work rate and strength in the breakdowns, thus Fiji must maintain strong momentum for a full 80 minutes to mount pressure and create scoring opportunities.

"We have to win turnovers and attack the ball on the carries which are critical areas for us."

Fiji are fielding a strong and stable forward pack with some quality finishers in the backline.
Coach McKee will be relying on these established combination to counter the Welsh upfront and has a huge boost with impact players Yato, Ravai, Dolokoto to pack some power off the bench. Then the dynamic and exciting Matawalu will inject flair and x-factor lifting Fiji to another level.
© Fiji Rugby 2021