PRINT NOW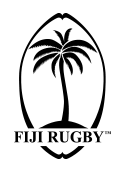 Official Website of Fiji Rugby Union
Gato Negro supports Fiji Rugby to 2024 Olympic Games.
Fiji Rugby is thrilled to announce its continued partnership with Victoria Wines as they further strengthen their five-year relationship, which commenced in 2019.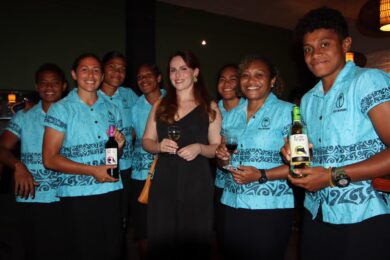 Victoria Wines will not only provide wine to host the test matches for FIJI Water Flying Fijians, Vodafone Fijiana 15's but have also come on board to assist the dual Olympic Games gold medallists FIJI Airways Fijian 7s and bronze medallists the Fiji Airways Fijiana 7s to the Olympic Games in Paris next year.
Victoria Wines will be committing $1 for EVERY bottle of Gato Negro sold through supermarkets, retail, associated trade and hospitality listings, to our teams as they prepare to represent our nation at the Olympic Games. In this way, they are planning to facilitate a 'crowd-funding initiative' that will lift our players with a wave of support in their preparation for this next significant rugby milestone.
Victoria Wines CEO & Director Kate Vusoniwailala shared the company's enthusiasm for the sponsorship initiative, stating "our love for wine is synonymous with the love of our national sport – Rugby, which is why we have partnered with Fiji Rugby previously and why we are now collaborating with this internationally acclaimed 'wine for every occasion' on this latest sponsorship initiative.
Through our hospitality businesses, we will also be scheduling regular barrel nights to fund raise for players and teams, details of which will be advertised shortly.
We know that every single person wants to support the natural talent and commitment of our teams as they prepare for major milestone events and this is a way to do it.
Fiji Rugby Football Union Trust Board Administrator Simione Valenitabua thanked Victoria Wines and Spirits for its kindness. "Victoria Wines becoming Fiji Rugby's exclusive wine sponsor is a partnership made possible through the perseverance of our respective marketing teams who recognised the opportunity to collaborate innovatively towards the Olympics Games to benefit rugby. Our Olympians to Paris are special to us like fine wine. We welcome Victoria Wines and Spirits to the Fiji Rugby vuvale."
Liam Hindle, Managing Director for Victoria Wines and Spirits emphasized the enthusiasm of the Group for the initiative, stating "for the past forty-seven years, since we opened the doors to our first hospitality business, we have been committed towards supporting talent in music, performing arts, fashion and the cultural industries. We also have supported the talent in the sports & leisure industries, through the Fiji International golfing event, the recent International Wind-Surfing Championships, and we are very committed towards making a sizeable contribution to support Rugby in Fiji – with a strong focus on Fijiana through the all women in our family business, who have advocated for increased support for our women's team".
Gato Negro representative Andrea Macarena Cardenas Villafranca stated, "we are very excited that we will be supporting Fiji Rugby with our Gato Negro brand, as this partnership marks a remarkable synergy between two globally recognized entities celebrated for their excellence and passion. We cannot wait to see the places and the exciting opportunities this collaboration will bring for all of us!"
The Gato Negro Sponsorship event will be launched with Ms Villafranca at 6pm on Thursday 2nd November at Café Noir in Suva, with special rugby representatives attending for the occasion.
ABOUT US:
Victoria Wines is a highly respected, family business that imports and distributes fine wines and premium beverage products from all over the world to Fiji's many island resorts and local restaurants, through our top-shelf retail shops, and through our duty-free channels. Victoria Wines employs 50 people and is also part of a group of companies that has a total of 150 employees and operates Fiji's largest chain of bars and restaurants in the capital city of Suva.
Our tagline "We love it, We drink it, We sell it" reflects our passion and enjoyment of great wine and our commitment towards sharing this with all our customers.
Gato Negro ( Black Cat ) is a brand that stands out for its incredible flavour and for being perfect for everyday use, ideal to share and enjoy on all occasions with friends and family. It is a consistent wine over time, with excellent value for money and innovative flavour.
In March 2023, Gato Negro was selected by Wine Enthusiast for the 3rd time in a row as a "Best Buy" which recognizes wines that offer high quality and excellent flavour at an affordable price. With this new accolade, the Gato Negro brand continues to solidify its global position in over 80+ countries, as the perfect wine to enjoy on any occasion.
© Fiji Rugby 2023