PRINT NOW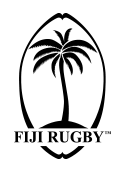 Official Website of Fiji Rugby
Flying Fijians lock Api Ratuniyarawa hits centurion for Northampton in England
Flying Fijians lock Api Ratuniyarawa achieved a milestone over the weekend playing 100th game for his Northampton Stains in England's Premiership Rugby.
Ratuniyarawa who has featured for Flying Fijians in the 2015 and 2019 Rugby World Cup joined the Jimmies in 2016 after spending four years with Agen Rugby Clun in France.
In an interview from England, Ratuniyarawa said he is really blessed and honoured to be able to play 100 games for my club Northampton Saints.
"Firstly, I want to thank God for his protection and guidance on my rugby life that I am able to achieve this milestone and I would also like to thank my family here in UK and my families back home for their continuous support and prayers.
I would also take this opportunity to thank the coaches who really helped me in my rugby journey and special thanks to my mentor Rev Joji Rinakama, who really helped me a lot when I started playing provincial level in Fiji plus also to my coaches here and the trainers for helping me in improving my game and to be in a better body condition on every game" said Ratuniyarawa.
Rewinding his journey, the lanky forward said it wasn't any easy.
"I first moved over to France from New Zealand after playing in ITM Cup for North Habour in 2013 and was offered a contract for 3 months as medical joker to Agen.
I never looked back from there as I know this is an opportunity for me to come and play professional rugby here in Europe and this was something I always dreamt of when I started playing rugby.
Coming to France there were some challenges I have to endure, firstly the language which was a huge barrier as I never know how to speak in French and also I had to leave my family back at home and travel alone to France.
For me to be able to succeed here I have to overcome those challenges and I used every opportunity that I was given to the best of my abilities and I managed to do that and was offered a 2 years contract after my 3 months on medical cover" he said.
Ratuniyarawa further added "I played for four years in Agen, France and after that I was offered a contract to come here to Northampton in 2016.
It was another opportunity for me to come and test myself at a different competition and in a different environment. I have been here for 5 years now with my family and have enjoyed my time and my rugby in here."
He said that he is |really fortunate to be in a big club like this which works under a very professional environment and it has really helped him a lot in lifting up his game and fitness level.
"When I arrived here I never dreamt of that I will be able to play 100 games for Saints.
Since the setup here is very professional and the level of competition within the squad is really good it had really pushed me to work hard on my game and my fitness conditioning.
We have some very good coaches and trainers and they have really helped me a lot with my game and to be in better body condition on every game day.
Every year the game is getting more competitive and the Premiership and the European competition is getting tougher with teams getting well prepared and you have to be in better shape to compete in this competition" he explained.
Ratuniyarawa said he has a year left with his club and will see what future holds for him.
He added that playing for Flying Fijians has always been a dreams and if given a chance he is ready to be part of the exciting squad again.
"I have felt I have been in better shape and body condition for my entire career and will see how the body holds up when I come to the end of my contract.
As for playing Fiji I will never close the door for playing for my country, it will be up to the coaches on the players they want to pick.
I think the team that have represented the Flying Fijians recently is a pretty good team as there's many young players been given the opportunity and its their time now to step up which will be good for the future of Fiji Rugby" said Ratuniyarawa.
© Fiji Rugby 2021