PRINT NOW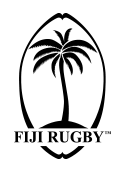 Official Website of Fiji Rugby Union
Excitement builds for Skipper Cup semifinal
What a weekend of Skipper Cup semi-final clash to look forward to as the giants of provincial rugby get to go head-to-head with one goal, which is to win the prestigious Skipper Cup trophy.

Defending champions Suva is a ticking time bomb that is predicted to explode into defense mode this today when they take on table toppers Nadi at Prince Charles Park.

Suva team manager Ulaiasi Verevou said they are aware of their weaknesses and their strengths and this time, they will make it right.

"We had five losses in the round-robin competition and the boys knew what we needed was to reach the semi-finals and now the message to the boys is simple, take a step at a time and enjoy this game and reach the final," said Verevou.

Meanwhile, Nadi on the other side is keen to make up for the INKK Farebrother Trophy loss and try their best to regain the lost glory.

Team manager Epeli Qoro said they are working on their forwards' pack which will be critical during the match.

"We are aware of Suva and their capabilities especially when they are the reigning champions but we also have a mission and that is to bring the Skipper Cup to Nadi because we promised to keep the INNK Farebrother but we didn't so now we will work hard and try to clinch the Skipper Cup trophy," said Qoro.

"Our main focus is to try and work on our forward pa]ck and we know that Suva has a tough pack and once we get the forwards ready, we believe we can handle Suva in the semi-final.

The second semifinal clash between Naitasiri and Nadroga is a match to settle for the two sides because the Stallions lost in the second round to Naitasiri at Naluwai ground and Nadroga defeated the Highlanders at Lawaqa Park.

This Saturday, the two teams will face off at a neutral ground which is Ratu Cakobau Park to settle their differences and try and secure a spot in the Skipper Cup final next weekend.
© Fiji Rugby 2023