PRINT NOW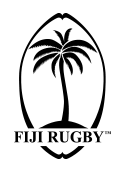 Official Website of Fiji Rugby Union
Baber names five debutants in the Vodafone Flying Fijians line-up for the first test match against Spain
Vodafone Flying Fijians Northern Tour Interim Head Coach Gareth Baber has named five debutants for the test match against Spain in Madrid on Sunday.

The recent Fijian 7s Olympic Gold Medalists and wingers Aminiasi Tuimaba, Jiuta Wainiqolo and center Vilimoni Botitu have been named in the run-on side while 2016 Olympic Gold Medalist Masivesi Dakuwaqa and 20-year-old promising Hooker Henry Spring of Stade Francais Paris Rugby in France will earn their first cap off the bench.

Baber said "Initially it was challenging getting the players together with a group of coaches but in true Fijian fashion once the decision is made, everybody that's involved is adding value to what we are doing and getting over the job."

He added its good to see young players who have been developed through Fiji Rugby's High-Performance pathways have an opportunity to add game's value to the team.

While being in the 7s environment, Baber has been involved in grooming players such as Tuimaba, Wainiqolo and Botitu for the past five years and says it's nice to be with them when they are going to make their debut for the Flying Fijians.

"I have spent a lot of time in developing their games and I'm looking forward to seeing them achieve another milestone in their rugby career."

An experienced forward pack has been lined up and we expect an exciting and physical battle upfront against Spain.

In-form Loosehead prop, Eroni Mawi will pair up with Hooker Sam Matavesi and Tighthead prop Mesake Doge in the front row while Tevita Ratuva and Temo Mayanavanu will be at locks. Leone Nakarawa has moved to the flankers' position and will partner with Mesulame Kunalavula.

Baber said "We have got three test matches to play and all our focus is getting positive outcomes from each of those games. The staff has bonded well with the players and the players are showing a great level of maturity in the fact that obviously, we need to be disciplined with our behavior around COVID-19 and the restrictions we have.

The strength that we have is physical ball carriers, players who are going to gain line for us and big men who could win lineouts and create pressure in the game for the opposition."

In the back, stylish halfback Nikola Matawalu returns to his usual number 9 position and will combine together with Ben Volavola who is at flyhalf. Tuimaba and Wainiqolo will provide speed on the wings while Waisea Nayacalveu and Vilimoni Botitu will control the match in the midfield. Setareki Tuicuvu will guide the team from the back.

The squad will be captained by Nayacalevu.

Baber said "Nayacalevu is an experienced player and knows what it means to play in white jersey.

The experience he will have around him with the likes of Leone Nakarawa and Sam Matavesi plus other players will surely assist Nayacalevu during his first captaincy role for Flying Fijians against Spain.

Meanwhile, Flying Fijians Head Coach Vern Cotter who is based in New Zealand has been working closely with Baber and his team, is also a firm believer in Nayacalevu's capability as a captain of the Flying Fijians.

Cotter said "It's being different liaising from a distance but things have been well prepared by Coach Gareth and his team and from my perspective, I have been talking with Gareth around team selection and how the team should play at certain parts of the game."

He added "I have been looking at all the training content and videos which the coaches have sent through and I'm sure things are going well".

Cotter further added that Waisea Nayacalevu has really accepted his role as a leader and he has quality players around him for guidance.

"I think it's an exciting time for the players and staff involved and the whole idea and objective is to improve and get better.

I know everybody is focusing on the World Cup in 2023 and there is a great opportunity for players who are playing their first game and those who are taking leadership roles."

Cotter highlighted that there are a few areas which they hope the team will improve on during their first test match against Spain.

"There are a couple of key focuses such as making sure that we keep the ball and don't give it away to Spain as they have got an experienced forward pack with the majority of them featuring in the France PRO D2. I assume they will defend the mauls very well so we just need to have a good variation" said Cotter.

Flying Fijians face Spain at 3am FJT at Estadio Central UC, Madrid on Sunday.
Flying Fijians squad VS Spain
Eroni Mawi
Sam Matavesi
Mesake Doge
Tevita Ratuva
Temo Mayanavanua
Leone Nakarawa
Mesulame Kunavula
Albert Tuisue
Nikola Matawalu
Ben Volavola
Aminiasi Tuimaba
Vilimoni Botitu
Waisea Nayacalevu {c}
Jiuta Wainiqolo
Setarki Tuicuvu
Reserves
Henry Spring
Peni Ravi
Leeroy Atalifo
Api Ratuniyarawa
Viliame Mata
Masivesi Dakuwaqa
Josua Tuisova
Eroni Sau
© Fiji Rugby 2022