PRINT NOW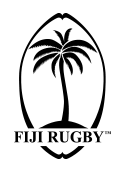 Official Website of Fiji Rugby Union
2021 PACIFICAUS SPORTS OCEANIA SEVENS DRAW RELEASED
The draw for the 2021 PacificAus Sports Oceania Sevens has been released, with host nation Australia, battling it out with 2016 Olympic champions Fiji in the opening match on June 25.
It will be followed by World Series champions New Zealand against the Oceania Barbarians, before the women's teams close out the opening session.
Full details of the draw can be found here.
The three-day tournament will mirror the Olympic format, with each team playing two matches per day (one in each session). 
Each team will play the other three teams twice, with the highest ranked team after six matches declared champion.
All matches will be played at Townsville's Queensland Country Bank Stadium from June 25-27, with the afternoon session on Friday and Saturday starting at 2.00pm, followed by the evening session at 7.30pm. The Sunday sessions will start earlier at 12.30pm and 5.45pm respectively.
The Townsville 7s Festival will be played in between each session, with teams from Townsville District Rugby Union playing in matches ranging from U8s to senior men and women.
The event will feature the national men's and women's sides from Australia, New Zealand and Fiji, starring Olympic, Commonwealth and Rugby World Cup Sevens champions. They will be joined by an Oceania Barbarians side in both draws.
It will be the first time the men's teams from Australia, New Zealand and Fiji team have played in the same tournament since the Vancouver Sevens in March 2020, with the women last playing together in Sydney, a month earlier.
Australia and New Zealand played a six-match series in Auckland in May, but Fiji have not played an international match since early 2020.
This will be the last official hit-out for the three national teams before the Tokyo Olympic Tournament, which begins July 26, and will ensure teams the best possible preparation for the Games.
Team preparation ahead of this event has been made possible in part to the International Olympic Committee and World Rugby, who have invested US$4 million into Olympic qualified unions' sevens programmes and towards the cost of high-performance preparation events, such as the Oceania Sevens. 
In partnership with Oceania Rugby, Stan Sport will be delivering the entire tournament live, ad-free and on demand in Australia, with full replays, highlights, and expert opinion and analysis from the Stan Sport team.
© Fiji Rugby 2021