Newsroom
FBC SCORES A TRY FOR VIEWERS AND LISTENERS WITH BROADCAST RIGHTS TO FRU SKIPPER CUP PREMIERSHIP 2017
(Thursday, 18th May 2017: Suva) : FBC and the Fiji Rugby Union (FRU), have signed an agreement that will see the FRU Skipper Cup Premiership 2017 matches being aired and promoted through their multiple broadcast platforms including FBC TV, FBC Radio, Online Streaming and other digital channels.
The partnership which will cover the duration of the FRU Skipper Cup Premiership Competition for 2017 marks another milestone achievement for FRU being the first time FRU has entered into an exclusive broadcast rights partnership agreement with Television or Radio broadcasters.
The CEO of FRU highlighted that the partnership is timely as FRU has recently restructured the Skipper Cup Premiership.
"One of the goals of FRU was to ensure matches were competitive and appealing to rugby fans across the nation so that we could grant exclusive rights and generate a revenue stream for FRU which will in turn be reinvested back into the affiliate unions and its players.
The agreement this year also sets the bar for future broadcast rights partnerships and opportunities with FRU.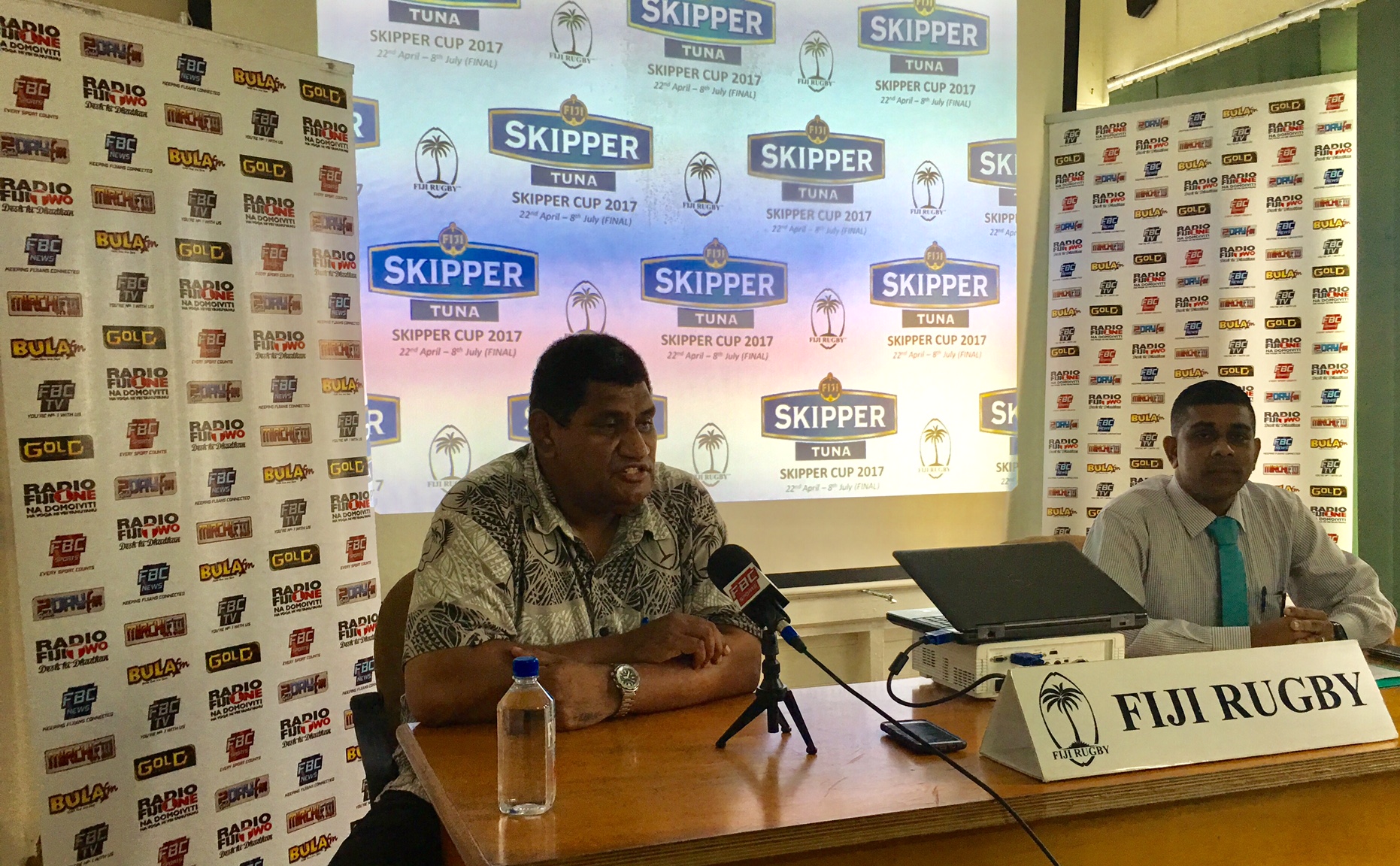 We welcome FBC's willingness to take up the broadcast rights to the Skipper Cup Premiership 2017. Through their broadcast and special programming, not only are we able to bring the Skipper Cup Premiership 2017 to the homes of many but it also provides FRU with a platform to promote the series and its partners.
I would like to take this opportunity to thank FBC for embarking on this mutually beneficial agreement." said Fiji Rugby Union CEO, Mr. John O'Connor.
"FBC is committed to bringing our viewers and listeners the best in programming and broadcast. The Skipper Cup Premiership is a fantastic provincial rugby series which features teams from all over the nation.
We are grateful to the Fiji Rugby Union for granting us the exclusive broadcast rights and as a result, our team is working on an exciting mix of programs both live and delayed to keep everyone up to date and engaged in the Skipper Cup Premiership 2017." Said Mr. Vimlesh Sagar, Acting CEO and CFO – Fiji Broadcasting Corporation (FBC)
FBC will be broadcasting weekend matches at 1pm every Sunday through its various channels to ensure maximum exposure and promotion of the Skipper Cup 2017. More schedules are slated to be released by FBC in the near future so rugby fans are aware when to tune into FBC TV and Radio stations.
While this is an exclusive broadcast rights partnership, all media will still have the opportunity to cover the FRU Skipper Cup Premiership through their news platforms.
For more information about Skipper Cup 2017, results and schedules, visit www.fijirugby.com
END