PRINT NOW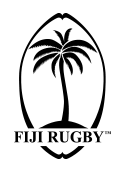 Official Website of Fiji Rugby Union
Women's Rugby Development Officer-North (Part-Time)
The Fiji Rugby Union ('FRU') is based in the Nation's capital of Suva and administers the sport of Rugby Union over the nation's 14 provinces. The major responsibility of FRU is to continuously develop and improve processes by enabling pathways from "grass root" level to elite, professional level and national level. FRU endeavors to enhance players' and officials' competencies locally and internationally.
The Women's Rugby Development Officer-North (Part-Time) will work with the Rugby Development Officer in Region 1 (to be based in the North (Labasa/Savusavu) and the Fiji Rugby Development Unit to lead, develop and facilitate the women's game and fulfil the requirement of the FRU Women's Rugby Strategy.
This role will work on initiatives to promote the game, deliver expert resources and provide player development opportunities that will add value and increase the enjoyment, growth and development of rugby for players at junior, primary, secondary school and club levels of the game. It will also be responsible for increasing the number of female rugby players, coaches, administrators and building the bridge between school and club rugby for female players, coaches and administrators.
Principal Accountabilities:
Build positive working relationships with those involved in the game, such as Schools, Clubs and Provincial Unions (PUs).
Work proactively with FRU staff to ensure integration of the women and girls game into all areas of the business.
Engagement of organizations/teams and positive feedback.
Lead, promote and facilitate opportunities for girls in all forms of the game including Get Into Rugby (GiR), 7's, 10's, 15s rugby and sport for development programs such as GiR PLUS and Quick Rip modules.
Promote and develop girl's rugby in primary and secondary schools, and assist with events.
Develop methods and initiatives to retain current and/or returning players.
Develop a player transition programme and work with FRU Rugby Development Officers (RDOs) to facilitate the transition of players into and out of secondary school.
Work with the Women's Development Manager and RDOs to recruit sufficient coaches/volunteers into primary school programmes.
Work with the FRU accredited World Rugby Trainers/Educators to develop better systems for training and retaining coaches, match officials, strength & conditioning coaches, rugby medical courses and administration of the girls'/women's game.
Assist WDM and schools in developing school/inter-school programmes and tournaments with a specific
focus on girls' participation, and assist with the on-field delivery.
Assist in the implementation of the FRU Women's Rugby Strategy.
Qualification, Knowledge and Skill Requirement:
A background in rugby as player or coach, preferably with a World Rugby Level 2 rugby coaching, match officiating, S&C qualifications and a World Rugby Educator.
A commitment to ongoing personal development within coaching and training knowledge and qualifications.
Excellent written and verbal communication skills, including presentation, public speaking and report writing skills.
Must be a team player.
Application
Applications for this position should include three referees and a current/up to date resumé with an outline of your proven experience to carry out the role and how you meet the criteria mentioned above with a copy of your vaccination card. All applications will be treated with strict confidence and should be received by 4.00pm on Saturday 11th of December 2021, with reference to the position being applied for.  Applications for this position need to be emailed to hr@fijirugby.net. Hard copies of application will not be accepted.
Fiji Rugby Union thanks all applicants for your interest; please note that only shortlisted candidates will be contacted.
© Fiji Rugby 2022