PRINT NOW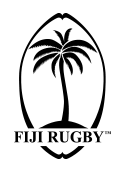 Official Website of Fiji Rugby Union
Women Sevens Series
THE WOMEN'S HSBC WORLD RUGBY SEVENS SERIES
The women's sevens series takes place in a record eight global destinations in 2020. This series will be the eighth for the 11 core women's teams with the 12th team at each round being an invitational team.
The HSBC World Rugby Sevens Series gives leading rugby players across six continents the chance to experience global, elite level, high-performance sevens competition and coupled with the spike in interest after the Olympic Games, the series has sparked significant growth in the women's game with increased appetite for broadcast, live streaming and social media.
China were relegated from the 2019 Series and Brazil qualified as a core team for 2020 after winning the qualifier in Hong Kong.
The core teams in 2020 are:
| | | | |
| --- | --- | --- | --- |
| Australia | Brazil | Canada | England |
| Fiji | France | Ireland | New Zealand |
| Russia | Spain |  USA | |
HSBC WORLD RUGBY WOMEN'S SEVENS SERIES 2019
| | | |
| --- | --- | --- |
| ROUND 1 | Glendale | 5-6 October, 2019 |
| ROUND 2 | Dubai | 5-7 December, 2019 |
| ROUND 3 | Cape Town | 13-15 December, 2019 |
| ROUND 4 | Hamilton | 25-26 January, 2020 |
| ROUND 5 | Sydney | 1-2 February, 2020 |
| ROUND 6 | Hong Kong | 3-5 April, 2020 |
| ROUND 7 | Langford | 2-3 May, 2020 |
| ROUND 8 | Paris | 30-31 May, 2020 |
© Fiji Rugby 2023