Fijian Drua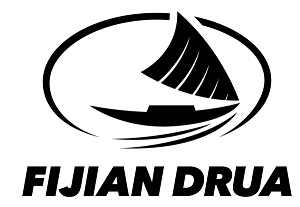 In July 2017, the Fiji Rugby Union announced that they would enter a team in the Australian domestic National Rugby Championship from the 2017 season onwards following successful negotiations with the Australian Rugby Union,[2] with home matches being played in Suva as well as regional cities Lautoka and Sigatoka. On 25 July, Senirusi Seruvakula was named as the head coach of the team for their inaugural season,[3] and a few days later the first players were invited to a training camp. The team is made up of local players from Fiji Rugby Unions domestic competition 
The team's name, logo and kit was revealed on 16 August 2017, with the FRU announcing that the team would be known as the Fijian Drua.
The Fijian Drua entered the Australian Domestic Rugby Competition in 2017.
The Drua played in the National Rugby Competition in 2017  and won three of their first four matches to be well placed at the mid point of the season, but then lost three of their remaining four matches to finish in third place. The team was well beaten by the eventual Champions Queensland Country in their semifinal.
The Drua came back strong in the 2018 season heading on to claiming the 2018 National Rugby Championship just the second year into the competition after defeating defending premiers Queensland Country 36-26 at Churchill Park, Lautoka.