PRINT NOW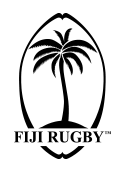 Official Website of Fiji Rugby Union
Fiji Airways Flying Fijians
The ninth quadrennial Rugby World Cup, kicks off on September 20th with the final to be played at Yokohama Stadium in Japan on November 2nd. The Fiji Airways Flying Fijians open their campaign against Australia at Sapporo Stadium (21st September), followed by further Pool D matches versus Uruguay at Kamaishi Stadium (25th September), Georgia at Osaka Stadium (3rd October) and Wales in Oita (9th Wednesday).
2019 Flying Fijians Rugby World Cup Squad
Download Flying Fijians RWC Media Guide Here
2019 Fiji Airways Flying Fijians Coaching and Management Team
Fiji Airways Flying Fijians Head Coach John McKee is pleased to announce an experienced coaching group to steer Fiji through the Pacific Test Series, Pacific Nations Cup and the Rugby World Cup in Japan later this year.
McKee has pulled in the services of 2015 Flying Fijians assistant coach Tabai Matson together with Neil Barnes and Alan Muir for on field with Damian Marsh as Head of Athletic Performance plus John Pryor as Head of Strength and Conditioning.
McKee said "This is a highly experienced and capable coaching group with extensive professional credentials."
He added "This group of coaches have the knowledge and alignment to take the Fiji Airways Flying Fijians forward and to help ensure this will be the best prepared Fijian team to travel to a Rugby World Cup."
Former Flying Fijian Matson is currently a Super Rugby assistant coach with the Chiefs and was heavily involved with the national team in the 2015 Rugby World Cup in England while 'Grumpy' Muir is no stranger to the Fijian players and is regularly on island working with the forwards on their scrummaging.
McKee highlighted "The Technical Rugby Staff have RWC experience including Barnes who was part of the Canadian team during the RWC in 2011 and 2015 while Pryor was with the Eddie Jones coached Japan in the last World Cup.
"Expectation of performance will be high for the Flying Fijians at RWC 2019. I am confident that this coaching group can plan and deliver a total rugby program to take The Flying Fijians to new levels" he said.
2019 Fiji Airways Flying Fijians Coaching and Management Team
John McKee (Head Coach)
Willie Baleinabuli (Team Manager)
Tabai Matson (Senior Assistant Coach)
Neil Barnes (Assistant Coach)
Alan Muir (Assistant Coach)
Damian Marsh (Head of Athletic Performance)
John Pryor (Head of Strength & Conditioning)
Hiroaki Nitta (Assistant Strength and Conditioning)
John Batina (Performance Analyst)
Josh Vuto (Video Analyst)
Bryn Savill (Doctor)
William Kong (Head Physiotherapist)
David Bick (Physiotherapist)
Sunia Koto (Team Logistic & Cultural Leader)
Inoke Bainimarama (Media Officer)
2019 Rugby World Cup Draws.
https://www.rugbyworldcup.com/matches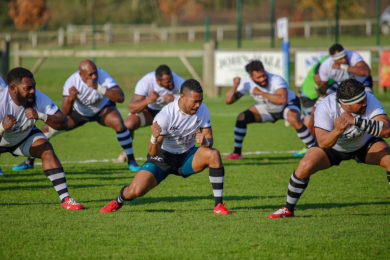 © Fiji Rugby 2023