PRINT NOW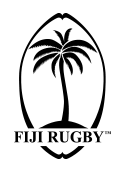 Official Website of Fiji Rugby Union
Referees step up in their approach towards player welfare
The welfare of players is the main priority for Fiji Rugby in any club level, provincial or international rugby arena.
Having this mentioned, not only the medical team or physios can save lives in the field of play but a new pathway directed by Fiji Rugby to allow match officials to take up First Aid courses.  These changes were seen effective in the first two rounds of the Skipper Provincial Cup competition and the INKK Farebrother Challenge.
Two separate games in the Skipper Provincial rugby competition witnessed separate incidents where the players suffered potential injuries during head clashes in a tackle situation and the referees' in both games applied their First Aid knowledge before the medical team arrived.
Fiji Rugby Development manager Koli Sewabu said accredited match officials not only officiate rugby matches but can also be the first responders in any incident in the field regarding the players' injuries.
"From the last two games we've noticed how referees' were the first responders, knowing what to do in a situation where there is potential high risk of injuries which can also lead to catastrophic injuries or even loss of life if not addressed professionally," said Sewabu.
"In Fiji almost all the referees' are going through First Aid in rugby courses (FAIR Level 1) accreditation and I believe that was witnessed in the first two Farebrother Games where both referees David Vosalevu Click Here for Video and Aisake Drekeni Click Here for Video both jumped in consecutively in the first 2 weeks in and applied their First Aid knowledge (MILS) to the two of the players that went down after a head clash.
"That just highlights the importance of players' welfare which is the priority of World Rugby and also Fiji Rugby.
Sewabu urges anyone that is involved with rugby from the coaches to the players and match officials that haven't taken the First Aid in Rugby course to do so.
"It is important for those that work closely with players to do the FAIR courses if they haven't done so.  It is crucial they know what to do when injury happens being first responders before the medical team arrives," he said. "More so, it will be best for clubs and unions to set this as criteria in their terms of participation for any club tournament that accreditation through World Rugby courses must be emphasized as it focuses on player welfare".
Meanwhile Fiji Rugby is working on mobilizing First Aid in rugby courses around the country in the future in prioritizing player welfare once travel and COVID restriction are lifted. In the meantime, online courses have been planned for the next two to three weeks and players, coaches and administrators are encouraged to register their interest with the Development Unit.
© Fiji Rugby 2022