PRINT NOW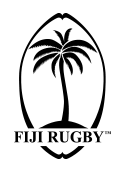 Official Website of Fiji Rugby Union
POSITION VACANT: MANAGER COMMUNICATIONS AND PUBLIC RELATIONS
An exciting opportunity exists within the Fiji Rugby Union and we are seeking to recruit an enthusiastic, agile and self-motivated Manager Communications and Public Relation
The Manager Communications and Public Relations will lead and manage media, communications and public relations unit to establish communication and public relation strategies and plans that will enhance the Fiji Rugby Union Brand.
Key Responsibilities Include
Develop and implement communication,  public relations strategies, plans and programs that fit FRU's strategic objectives
Oversee, manage and set guidance for all communications for FRU
Advertise and lead promotional activities with Sponsors 
Copy write publications and FRU Collateral
Ensure close collaboration and partnerships with all Stakeholders
Prepare budgets in relation to the approved projects and monitor actual spend.
Key Skills and Personal Attributes:
Must be self-motivated, results driven and demonstrate an enthusiastic attitude to their work.
Must be able to present a highly professional image when representing the FRU.
Must be able to establish positive working relationships with all stakeholders.
Must be an effective team member with sufficient flexibility and willingness to take on roles outside his/her normal functional responsibility when required.
Maybe required to travel overseas (Current passport).
Has a valid driver's license.
Qualification and Work Experience:
A Bachelor's Degree in Communications, or Public Relations, or Business Administration, or any other relevant discipline with proven 5 years' experience in communications, public relations, journalism or editorial roles etc.
A self-starter with initiative, passion and enthusiasm for the national sport in Fiji.
Applications for this position should include three referees and a current resume with an outline of your proven experience to carry out the role and how you meet the criteria mentioned above. The job description for this position can be obtained from http://www.fijirugby.com/. All applications will be treated with strict confidence and should be received by Friday, 22nd March 2019 quoting "Manager Communications and Public Relations "
Posted to:
The Human Resource Officer
Fiji Rugby Union
35 Gordon Street
Suva
Email: hr@fijirugby.net
Fiji Rugby Union thanks all applicants for your interest; please note that only shortlisted candidates will be contacted.
© Fiji Rugby 2019