PRINT NOW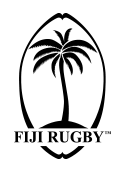 Official Website of Fiji Rugby Union
Flying Fijians ends PNC season with a win over Samoa
Fiji Airways Flying Fijians edged Manu Samoa 10-3 in their final World Rugby Pacific Cup match at ANZ Stadium yesterday evening.
After a successful penalty each from Flying Fijians fly-half Ben Volavola and Manu Samoa's number 10 Ulupano Seuteni, both teams were locked 3-all at the breather.
In the second spell, the Flying Fijians broke through after a wonderful set-piece play allowing veteran winger Vereniki Goneva a dive for Fiji's only try.
Manu Samoa applied a lot of pressure but the Fijian defence were just impressive last night.
Flying Fijians head coach John McKee said it was a very physical game and they knew Samoa would bring their physicality to the match to avoid them from playing their game.
"We couldn't develop our continuity to put them under pressure.
"We optimized a turn-over and scored a try which showed the ability we have when we are given a little bit of space," McKee said.
He added there were some areas where the players could have worked harder on as well.
"We just didn't build enough phases and probably tried to off load few times but it wasn't on.
"If we are going to off-load, we need to win the collision first and today that wasn't the case," McKee said last night.
He highlighted that the Flying Fijians defence was on fire and handled the Samoans well in the game.
"Our defence was really good and worked really hard together.
"Samoa certainly came directly at us with their forward pack and the boys resisted all the way," the head coach said.
Fiji Airways Flying Fijians captain Dominiko Waqaniburotu said as predicted it was a physical match.
"We gave our all in the match expecting it would be a tough one and are happy to come away with a win.
"There's a lot to work on though and I know we still have time to iron out the weak areas," Waqaniburotu added.
© Fiji Rugby 2020