PRINT NOW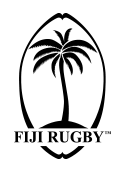 Official Website of Fiji Rugby
Fijiana ready for first round at Glendale 7s
The first round of the 2020 HSBC Women's 7s Series will kick off this Weekend at Glendale, USA.

Fiji Airways Fijiana 7s have departed our shores earlier this week after a few months of preparation leading up to Glendale 7s.

Back in July they were also part of the Fiji team to the 2019 South Pacific Games in Samoa where they won gold against Australia in the final.

Throughout their offseason the girls have been preparing physically and mentally and head coach Saiasi Fuli has been impress with the how things have been falling into place.

Fuli added that monitoring the girls during offseason has really maintain consistency in training and momentum has also been building up for them.

"It's a positive preparation from the girls during their offseason training, and we've been working on our structure which has been going well."

Fijiana 7s Captain Rusila Nagasau emphasized that this season will be a tough one which they have preparing for "and we have prepared physicaly well, introducing new patterns of our play."

"We've got a big season ahead of us we played together in the pacific games and we're building consistency and combination."

The Fijiana were currently ranked 10 in the 2019 HSBC World Sevens Series and going to the 2020 series Fuli knows that competition will be much stronger and intense.

"Everyone is eager to begin this series on a high note and we don't want to repeat what we went through last time, to secure our spot in the last game."

Fijiana is at pool c with Canada, Australia and Spain, they will play their first game against Canada on Sunday,
© Fiji Rugby 2020