PRINT NOW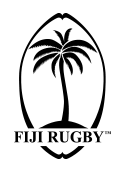 Official Website of Fiji Rugby Union
"Keep God as your number one source of strength," says Rubuti
Fijiana veteran front-row Joma Rubuti says the dream has finally come true of playing at the Rugby World Cup since being part of women's rugby for the past 13 years.

The Kadavu lass first represented the Fijiana Under-19 and then was also part of the Fijiana 15s side which lost to Hong Kong and Japan in the World Cup qualifiers in 2016.

Rubuti has been a vital part of the squad and so far is the most experienced player in the team and has earned 11 caps for the Fijiana.

She said "It's a dream come true and I feel honored to be selected as part of the team and this is the first-ever Fijiana 15s team to make it to the World Cup which I'm very proud of."

Rubuti highlighted that she faced many difficulties in her rugby journey but it did not hinder her from backing off and making it into the final 32-member squad for the World Cup.

"Financial constraints have been a difficulty that I have faced and support from close family members have helped me to overcome this," she said.

She took time and thanked those who assisted her and dedicated her successful rugby journey to them.

"I want to thank my mum, dad, siblings and my extended family who have assisted me in some way so I could achieve my dream," she said.

As she waits for Fijiana to begin its maiden journey, Rubuti has one piece of advice for the young players.

"Keep God as your number one source of strength, keep striving and stay focused on your goals," said Rubuti.
© Fiji Rugby 2023